ESSIEN DELIGHTED WITH EKWAH OVER TRANSFER
Chelsea and Ghanaian football legend Michael Essien has expressed his delight after youngster Pierre Ekwah left Chelsea to join London rivals West Ham United earlier this month. Michael Essien sent his congratulatory message to 19-year-old Ekwah via Instagram as he wished him the best of luck with his move across London to West Ham United.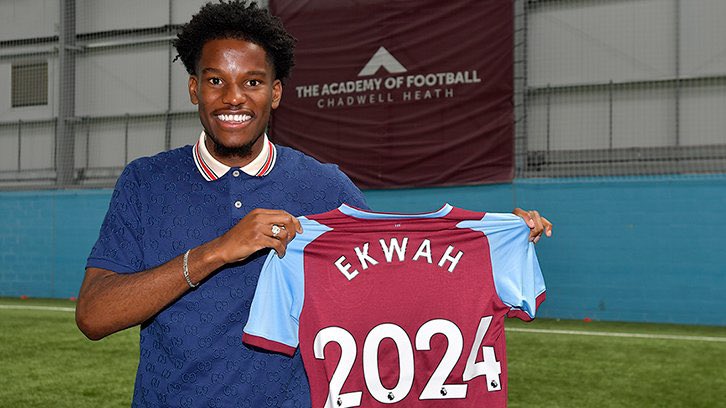 Ekwahthanked 'big brother' Michael Essien for his congratulatory message to him. He would be hoping to establish himself as a quality Premier League midfielder just like Michael Essien did almost two decades ago when he moved to the Premier League from Lyon in the French top flight.
Essien became a Chelsea player in 2005 and he went on to justify the then club-record fee of around £26m spent on his transfer from the French Ligue 1. In his debut season with Chelsea, Essien won the Premier League title under manager Jose Mourinho.
Ekwah has a lot to do to go close to what Essien achieved during his time at Chelsea. The young midfielder was in the Chelsea u-23 team and he made six appearances for them before he was granted permission to go to West Ham United for trial. The decision to join the Hammers for trial has paid off after the club handed him a long-term contract.
While he was on trial with the Hammers, Ekwah scored against North London club Arsenal. He scored one of the goals as West Ham United u-23s and Arsenal u-23s played out a 2-2 draw. He played twice for the team while on trial.
The Hammers have given Ekwah a three-year deal with the option of a fourth year and they will pay around £1.3m to Chelsea for the young midfielder. Ekwah has a lot of work to do if he wants to break into the West Ham United midfield that has quality players like Czech Republic international Tomas Soucek and England player Declan Rice.