ESSIEN: FOOTBALL CAREER IN SUMMARY
Ghanaian star Michael Essien began hisfootball career at Liberty Professionals in his native Ghana. The midfielder moved to an European club for the first time when he signed for Bastia in the French club in 2000.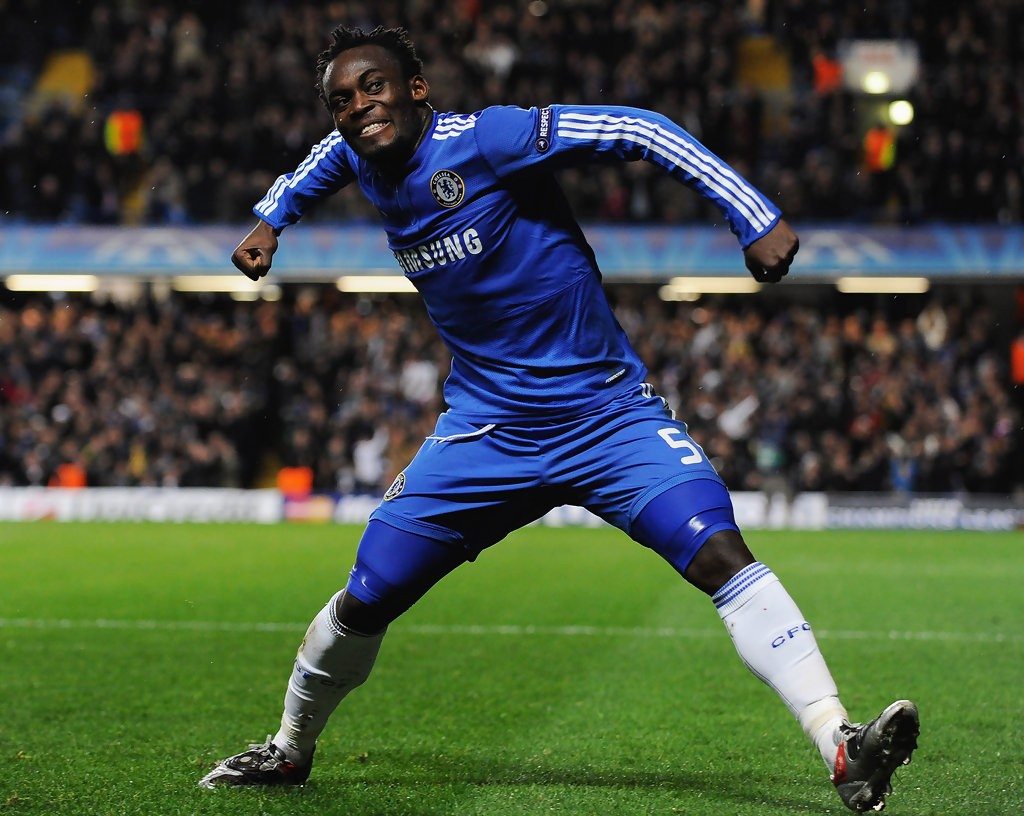 Michael Essien played over 60 matches for Bastia over the course of three years before he left the club to join fellow French team Lyon in 2003. His career went to another level at Lyon as he helped the club win successive league titles in 2003/04 and 2004/05. Also, Essien won the award for the best player in the French top flight in 2005 due to his impressive performances in a Lyon shirt. He became a French citizen during his five-year stay in France.
A lot of teams were interested in signing Michael Essien before he was snapped up by Premier League outfit Chelsea in the summer of 2005. The Blues paid around £26m to sign Essienfrom Lyon thus making him the most expensive African player.
While he was at Chelsea, Essien won the Premier League title twice in 2006 and 2010 in addition to three FA Cup titles and one EFL Cup title. Michael Essien was also part of the Chelsea team that won the UEFA Champions League at the end of the 2011/12 season by beating hosts Bayern Munich on penalties after the two teams had shared two goals. He had been part of the Chelsea team as they finished runners-up to eventual winners Manchester United due to the loss during the dreaded pressure shootout. Essien won the best goal award for the 2006/07 and 200i/09 seasons during his time at Chelsea.
At international level, Essien represented Ghana at a young age as part of the team to the 1999 FIFA u-17 World Championship and the 2001 FIFA World Youth Championship where the Ghanaians finished in second spot. He made his debut for the senior team in January 2002.