ESSIEN JOINS DANISH TEAM AS COACH
Former Chelsea midfielder Michael Essien has joined a club in the top flight of Danish football in his bid to realise his ambitions of becoming a manager. The Chelsea legend has decided to become a football manager after an illustrious playing career. It was announced by Danish club FC Nordsjaelland some weeks back that Michael Essien has joined them as a coach.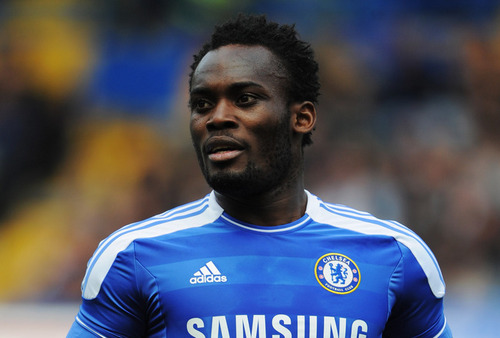 It was disclosed via a club statement that Michael Essien is part of the coaching team for the 2020/21 season. Ex-Ghanaian international midfielder Michael Essien has decided to follow some of his former Chelsea teammates into management.
Apart from Michael Essien, other Chelsea legends like Frank Lampard, John Terry andPaulo Ferreira are now into football management. Frank Lampard played together with Michael Essien in the Blues midfielder in the last decade and he's the current Chelsea boss though he's under pressure to produce results after the recent run of one win in the last five games in the Premier League. The tally of four points from the maximum 15 points possible has left Frank Lampard and Chelsea with a lot of work to do if they want to challenge for the Premier League title till the end of the season. The Blues are seven points off league leaders Liverpool in the race for the title and they face Manchester City next at home.
For John Terry, he was the Chelsea skipper while Michael Essien was at the club and he's the assistant manager of Premier League high flyers Aston Villa who retained their place in the Premier League at the end of last season by the skin of their teeth. The same can't be said about the current season with Aston Villa flying high at the top end of the table. Villa are in the top five of the Premier League at the moment. Paulo Ferreira played at right-back at Chelsea while Michael Essien was at the club and the Portuguese is now a youth team coach at the club.