Essien not coming to Australia
Michael Essien will not be signing for Australian side Melbourne Victory this season.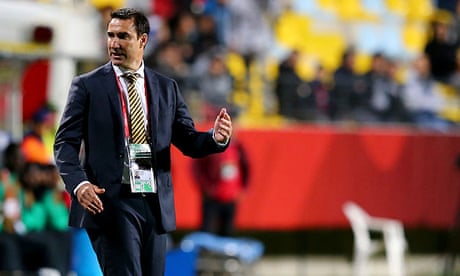 There were media reports that the former Chelsea midfielder might be signing for the club but the deal has finally not materialized.
This will come as a surprise for many football fans as the former Ghanaian international has declared in the past that he is interested in playing in Australia. Indeed the player has terminated his contract with Greek side Panathinaikos so as to be able to discuss with the Australian side.
Since moving to Greece, Essien has always stated that he wants to sign for another club. It is believed that the player has failed to adapt to the requirement of Greek football. The player also had some regular injuries that have prevented him from enjoying a good run in the side.
When Melbourne Victory declared their interest in the player, Michael Essien did not hesitate a single second and said that he wanted to come to Australia.

It is believed that the player was not prepared to be separated from his family.
Michael Essien currently has two young children that are schooled in London and it is believed that his wife is not opened to the idea of moving to Australia. The former Chelsea player is not prepared to leave his family for a long time, and this is the reason why he rejected the opportunity to play in Australia.
Michael Essien said that he is disappointed that this deal could not go through as he wanted to play for Melbourne Victory and to learn about Australian football in general. He said that his priority at the moment is his family and that he wants to give his kids the best possible education. He has wished fans of Melbourne Victory good luck for the season.