ESSIEN: TWO PLAYERS PRESENT FOR BIRTHDAY
Ghanaian midfielder Michael Essien was part of the Real Madrid squad that failed to adequately challenge Barcelona for the Spanish La Liga title at the end of the 2012/13 season. Despite going through the last 16 league games without a defeat under the guidance of Jose Mourinho, Real Madrid finished the season fifteen (15) points off Barcelona as the capital club failed to retain the league title won at the end of the 2011/12 Spanish La Ligaseason.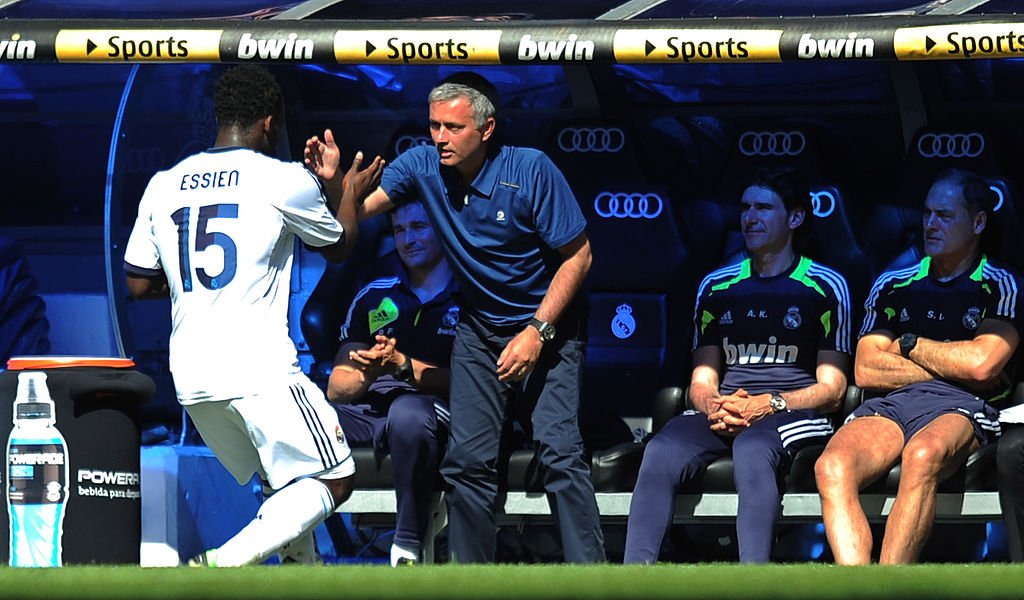 Real Madrid won the Spanish Super Cup title alone during the 2012/13 season despite a star-studded squad that had Cristiano Ronaldo, Karim Benzema, Kaka, Lula Modric, Sergio Ramos and many more. The capital club lost in the Champions League last four and the Copa Del Rey final.
One of the problems with the aforementioned Real Madrid team under Mourinho was a lack of team spirit and this was evident when Michael Essien celebrated his 30th birthday on December 3, 2012. .Michael Essien invited his Real Madrid teammates to his birthday party and only two players turned up to celebrate with the midfielder.
Rob Beasley told the Michael Essien story in the Jose Mourinho book known as Up Close and Personal. Mourinho describe Real Madrid in the book as a political club with warring factions.
Mourinho had to console Michael Essien who was sad that only two of his Real Madrid teammates turned up for his birthday as he told the midfielder that it was nothing personal from the other players. The ex-Inter Milan and FC Porto boss further told Essien that his Real Madrid teammates were only bothered by themselves.
Michael Essien was right to feel aggrieved and neglected after two players honouredhim on his special day. The two players who turned up for his birthday were Luka Modric and ex-Chelsea teammate Ricardo Carvalho.