FLASHBACK: MICHAEL ESSIEN'S MOST MEMORABLE CHELSEA GOALS
Chelsea legend Michael Essien recently celebrated his 38th birthday, and what a player he was! The former Ghana midfielder was a maestro during his playing days and will have his name mentioned when talking about Chelsea's greatest players.
In his 256 appearances for Chelsea in all competitions, the former midfield star scored 25 goals since he joined then in the 1006 summer transfer window. He would then go on to spend six years at the club, helping the Blues lift a couple of trophies in the process.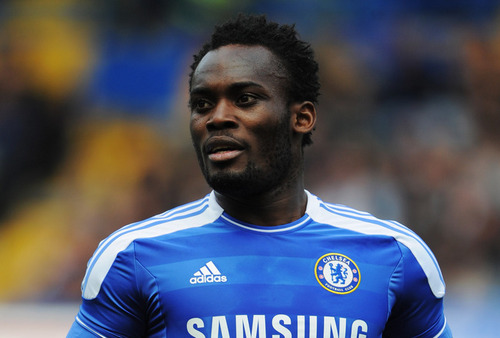 One of the most memorable moments in his career would be the night when they defeated Bayern Munich in Germany to lift the UEFA Champions League. In all of the matches he played for Chelsea, there are a couple of them which he surely will never forget.
One of such games is the one against London rivals Arsenal on the 10th of December 2006. Both teams played out a 1-1 draw at Stanford Bridge in the Premier League, but what stood out in that match for Essien was the beautiful goal he scored.
Essien struck a powerful shot that traveled straight into the top corner of the net. The ball seemed like it was going for a goal-kick but then curved till it found its way into the back of the net. To show appreciation for the delicious strike, it was awarded the Chelsea goal of the season.
His second most memorable goal was just another masterclass when Chelsea hosted Barcelona at Stamford Bridge in 2009 in the semi-finals of the UEFA Champions League. Essien, yet again with his left foot fired a sumptuous volley into the back of the net. The goal was supposed to send Chelsea through to the next round, but it was not meant to be.
Andres Iniesta scored an equalizer in the 1-1 draw to send the away side through on away goal rules.
Without any surprise, the strike was voted the best goal of that season.