Michael Essien's European Career Ends After Move to Indonesia
Former Chelsea midfielder Michael Essien brought his long spell in European football to an end after joining up withIndonesian outfit Persib Bandung on a free transfer.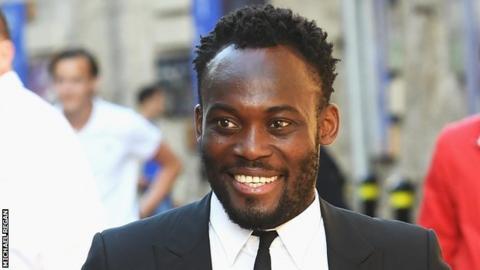 He has moved to the club after spending almost a year on the sidelines without a club. His last action in European football was with Panathinaikos, where he spent almost a year. This is the latest in a string of moves that has seen the midfielder struggled for a permanent position. He has been hit by several injuries for almost a decade. Back in 2007, Essien was regarded as one of the best midfielders in the world.
However, back-to-back cruciate ligament injuries robbed him of a great career. Since then, he has represented big clubs like Real Madrid and AC Milan with a similar spell of injuries accompanying him. This has led to the drastic drop down to Panathinaikos back in the summer of 2015.

However, his spell in Greek football did not last long after he left the club a year ago. Essien had been training with his former club Chelsea in a bid to retain his fitness. Even though there are several rumours about the player deciding to retire, it has not been the case and the mood toPersib Bandung has helped him keep going.
Essien is not the first player to make the switch to Indonesian football from English football. He has been joined by former West Ham star and Chelsea youngster Carlton Cole. Essien has signed a two year contract with the Indonesian outfit with the possibility of extending his contract by another year if everything goes as planned. After having failed to find a club in European football for almost a year, he has finally decided to make this switch that will extend his career for the next few years.