MICHAEL ESSIEN: BASTIA CAREER EXAMINED
French club Bastia signed Michael Essien as a teenager in the summer of 2000 and he was given his professional debut during a league match with Metz on September 30, 2000. He came on as a substitute for club captain Laurent Casanova.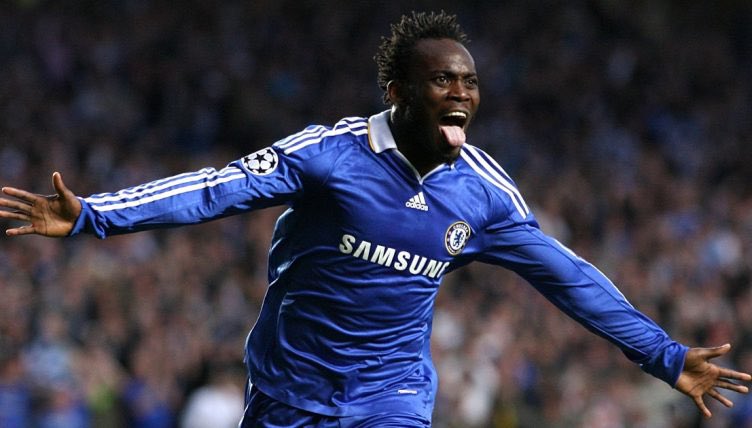 Michael Essien played for the first time in Europe in the colours of Bastia on the back of his youth team career at Liberty Professionals in his native Ghana. The midfielder didn't immediately command a regular place in the Bastia XI as he was deployed in a number of positions across the back four. Michael Essien finished his first season in Europe with one goal in 13 league appearances for Bastia. His first goal for Bastia came in the return leg against Metz in his first season at the club. The Ghanaian star scored but he could not prevent Metz from winning 3-2.
In his second season at Bastia, Essien was handed a central midfield role by manager Robert Nouzaretand he flourished in this new role. In midfield, he formed partnerships with Cyril Jeunechamp and Nicolas Dieuze. Michael Essien scored in wins over Nantes, Lorient and Guingamp before netting the equaliser against Marseille to secure a 2-2 away draw for his team in their league clash on January 12, 2002.
In his third season at Bastia, Michael Essien became an important player under new manager Gerard Gil and he developed a reputation for being tenacious leading to him collecting 12 yellow cards. His first league goal of the season came against Lens in a 1-1 draw and he scored five more including one in the surprising 2-0 win over defending champions Lyon. He helped Bastia finished in mid-table for the third successive season. Paris Saint Germain (PSG) and Marseille were both keen on signing Essien in the summer of 2003, but Lyon saw them off to sign the midfielder for €7.8m.