MICHAEL ESSIEN: BASTIA CAREER IN FOCUS
Michael Essien started his career as a professional footballer at French club Bastia in 2000 on the back of his spell as a youth player at Liberty Professionals in his native Ghana.His Bastia debut came as a substitute for club skipper Laurent Casanova during a league game against Metz on September 30, 2000.Essiendidn't command a place in the Bastia XI on a regular basis immediately as he was deployed in positions across the back four. His debut campaign at Bastia ended with one goal in 13 league matches. The lone goal came during the 3-2 defeat to Metz.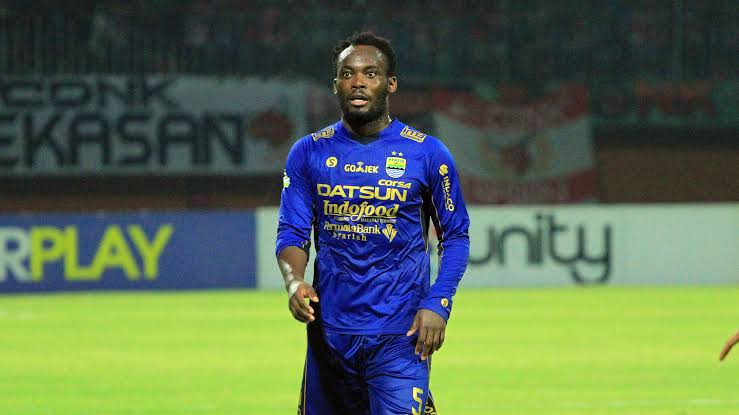 In his second season at Bastia, manager Robert Nouzaretgave Michael Essienthe chance to play in central midfield and he seized it thus establishing himself in the position.The Ghanaian star formed midfield partnerships with Cyril Jeunechamp and Nicolas Dieuze as he found the back of the net with important goals in wins over Lorient, Guingamp and Nantes. On January 12, 2002, Michael Essien scored the Bastia equaliser against hosts Marseille at the StadeVelodrome to level the match at 2-2. He was also on target during the win over Le Mans in the French League Cup. Future Chelsea teammate Didier Drogba scored for Le Mans during the cup game.
Michael Essien was a key player for Bastia in his third season under new manager Gerard Gili. His physical and aggressive style of play led to punishments in the form of yellow cards. Essienaccumulated 12 yellow cards in league football during his third Bastia season (2002/03 season). He started the season with a goal during the 1-1 draw with Lens in the first league game. The midfielder went on to score five more league goals. One of his six league goals in his last season at Bastia during the surprise 2-0 victory over holders Lyon.
Lyon signed Michael Essien from Bastia in 2003 as they beat off competition from Paris Saint Germain (PSG) and Marseille.