MICHAEL ESSIEN: BASTIA CAREER REVEALED
Ghanaian midfielder Michael Essien started his professional career in Europe at Bastia in July 2000 while they were still in the French top flight. Essien made his Bastia debut during the league encounter with Metz on September 30, 2000. He was a substitute for club skipper Laurent Casanova in his first game at Bastia.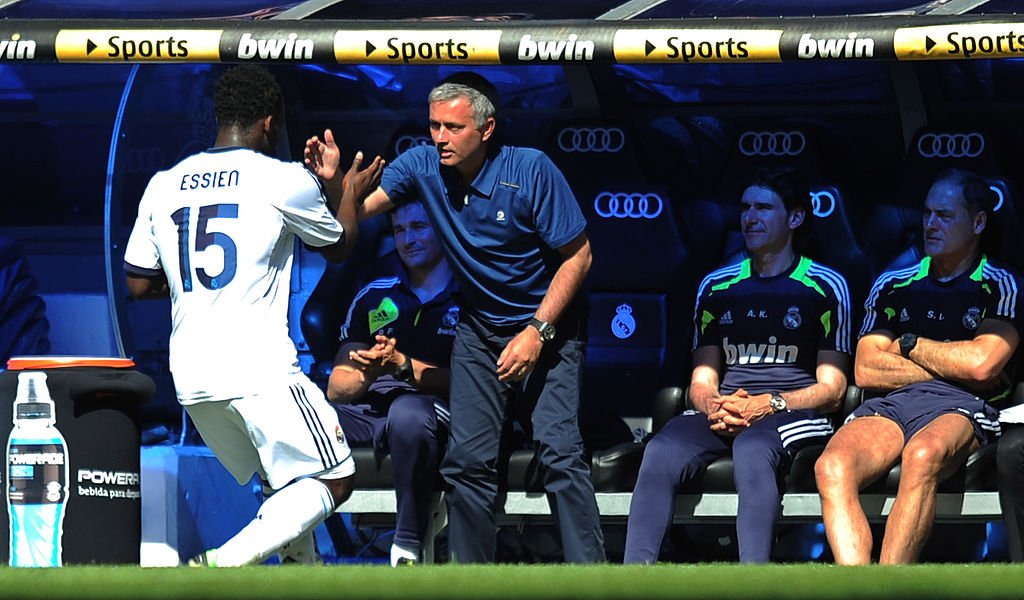 Michael Essien was not a regular in his first season at Bastia as the Ghanaian was deployed in different positions across the back four. His first season at Bastia ended with a goal in 13 appearances. Michael Essien scored the lone goal during the return leg against Metz in the league.
In his second season at Bastia, Michael Essien was given the opportunity to play in central midfield by manager Robert Nouzaret and he grabbed it with both hands. In his new role, Essien formed partnerships with Cyril Jeunechamp and Nicolas Dieuze netting important goals during the wins over the likes of Nantes, Guingamp and Lorient.
Essien scored the equaliser as Bastia secured an impressive 2-2 draw against hosts Marseille on January 12, 2002. The Ghanaian star also found the back of the net during the French League Cup clash with Le Mans. Future Chelsea teammate and fellow African star Didier Drogba was also on target for Le Mans during the game.
Michael Essien became an untouchable in the Bastia starting XI under new manager Gerard Gili, but he was constantly in the spotlight for his tenacious style which earned him 12 yellow cards. He was on target in his first game of the season against Lens in a league clash that ended in a 1-1 draw. In total, Michael Essien scored six league goals, including one in the surprise 2-0 victory over Lyon who were the league title holders at the time.
Lyon paid around €7.8m to sign Michael Essien from Bastia in the summer of 2003.