MICHAEL ESSIEN OPENS UP ON NORDSJAELLAND COACHING SPELL
Former Chelsea midfielder Michael Essien has opened up on his time as a manager of a football club as he looks to advance in his career. The ex-Black Stars midfielder has recently joined the moving train of former players who have decided to take a different route from the aspect of football to management. Former players like Olé Gunnar Solskjær at Manchester United, Zinedine Zidane at Real Madrid, Andrea Pirlo at Juventus, and others have taken huge steps to ensure that they find their way into management, with some of them thriving at it, while others have faltered at some point.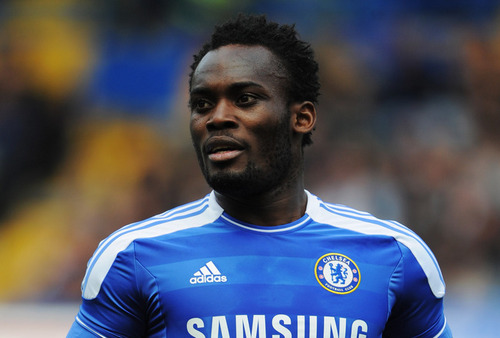 Essien, however, has spoken well of his first few months into management and has revealed that he hopes to maintain it on that same note. The former Black Stars star is the current manager at Danish side Nordsjaelland and is expected to be at the helm for the rest of the current campaign. He first linked up with the club on a visit to have a tour of in and out of the club before eventually putting pen to paper on his contract.
Upon signing for the Wild Tigers, Essien said everyone at the club, both the players and staff were very receptive and did great to welcome him warmly in what he described as a happy scenario. He said everyone was willing to help him and show him around so he would have a full grasp of everything in and around the club.
Nordsjaelland sporting side tor Jan Lauren spoke highly of Essien, admitting that the Ghanaian was very humble when he got to the club and that he has the support of the entire players and staff, as well as the management to ensure that their new manager feels at home as they look to work together in achieving their set objectives.