Michael Essien Sees Eden Hazard Leaving for Real Madrid
Former Chelsea midfielder Michael Essien claims that there is a higher probability that superstar Eden Hazard could end up joining Real Madrid in the upcoming summer. Hazard appeared to be close to agreeing a contract with Chelsea, as his existing deal only has a couple of years left. The 26-year-old was rumoured to be made the next big star at Chelsea with a rumoured wage packet of around £ 300,000 per week. However, the threat of Real Madrid has been surrounding Hazard ever since he was a talented midfielder at Lille. Those rumours continue to grow with Real Madrid being managed by Zinedine Zidane – the idol of Hazard.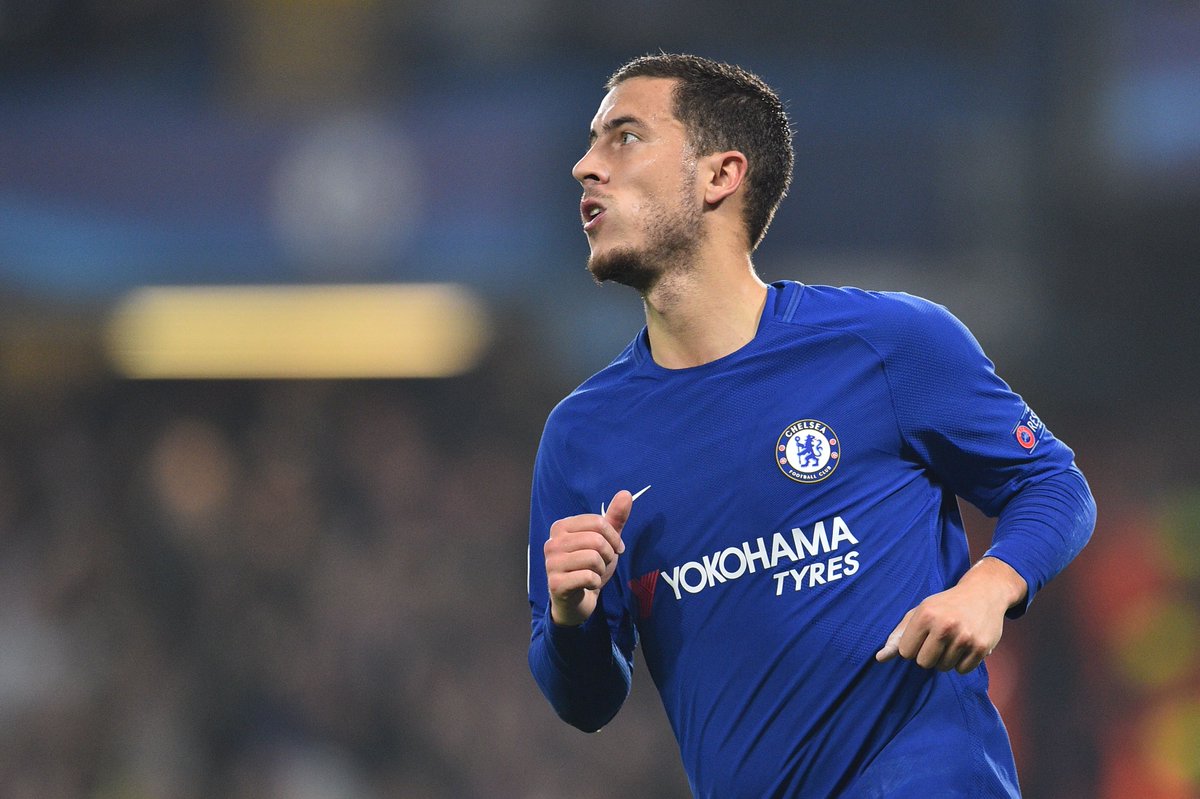 Zidane and Hazard have showered mutual respect on a number of occasions. This coupled with the glamour of playing for a club like Real Madrid could eventually force this transfer, according to a player who has played for both clubs in the past. Essien is known for his time at Chelsea, but he spent a small time on loan at Real Madrid while recovering from a long-term injury problem. As a result, he is one of the few players in the world who knows what it takes to play for both Chelsea and Real Madrid. After having been one of the top players since making the switch from Lille in 2012, Hazard may want a new challenge in his career.
"He could go to Real Madrid to win the Ballon d'Or easier. When we talk about Eden, he is such a good player. He's very quick, very good on the ball. He's very strong, he may be little but he is strong, trust me! It is hard to get the ball off him. He's such a good player and we're happy to have him at Chelsea but I'd understand why Madrid would be looking at him. He is proving it week-in, week-out. At the moment he is the most important player [at Chelsea]," said Essien.