MOURINHO, ANCELOTTI SHARE MANAGERIAL SIMILARITIES - ESSIEN
Michael Essien has revealed that managerial greats Carlo Ancelotti and Jose Mourinho share some managerial similarities. The Ghanaian talked about the two managers in an exclusive interview with the official Everton podcast.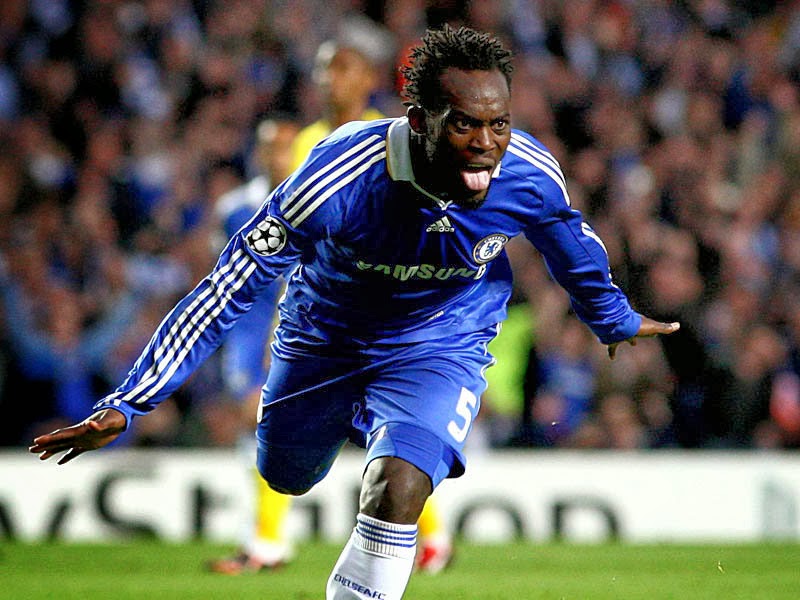 According to Essien, the two managers are similar in their management techniques. Michael Essien said Ancelotti and Mourinho are relentless when it comes to man-management and training techniques.
Michael Essien played for both Mourinho and Ancelotti at Chelsea during his playing career in the Premier League.Mourinho was responsible for his then club-record move from French giants Lyon to Stamford Bridge in 2005. Chelsea paid around £26m for his services.
Essien won the Premier League title in his debut season at Chelsea under Jose Mourinho and also won the league title at the club while Carlo Ancelotti was the manager. Essien and Ancelotti won the league together during the 2009/10 campaign.
The Ghanaian player also talked about Everton playmaker James Rodriguez and the influence of Ancelotti in his decision to sign for the Toffees at the start of the season. According to Essien, it would have been difficult for Rodriguez to say no to Ancelotti and that the Italian tactician is that kind of manager.
Colombian international James Rodriguez signed for the Toffees last summer for a reported fee of £20m. He had to leave Real Madrid after he was frozen out of the first team at the Spanish capital club. The former AS Monaco and FC Porto playmaker spent the final weeks of his Real Madrid career out of the starting XI under manager Zinedine Zidane.
Since moving to Everton from Real Madrid last summer, Rodriguez has scored six goals and provided nine assists in 25 games.