MOURINHO AND THE WINTER CURSE
Chelsea manager Jose Mourinho was rather quiet all through the winter transfer window as he made no signings nor commented on it despite links to some players.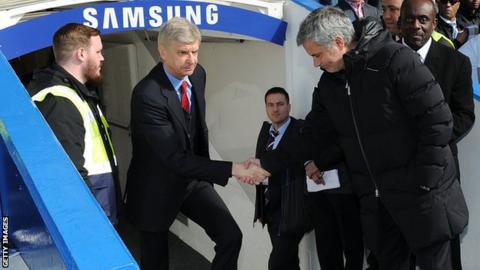 The Portuguese tactician spent a huge sum in getting Paul Pogba, Eric Bailly and Henrikh Mkhitaryan during the summer window. Despite the inadequacies the coach thought it wise to ignore the market and work with the current talents at Old Trafford.
On the other hand Mourinho does not have the best track record of purchase during the winter window. In previous coaching roles at different clubs at different times he has bought Diego Costa, Willian, Luka Modric, Rapahel Varane, Mesut Ozil, Angel Di Maria, Samuel Eto'o, Michael Ballack, Ashley Cole, Michael Essien, Wesley Sneijder and Blues legend Didier Drogba.
All these players have been great buys but they were acquired during summer deals. The ones he has done in January have not been as impressive football-wise.
Mourinho lured Porto player Maniche to Chelsea in 2006 after the duo had worked together in Porto. The Portuguese player featured just eight times before he moved out during the summer to Spain.
Mourinho also asked Emmanuel Adebayor to move to Real Madrid in 2011 on a loan deal. Adebayor has decent spells at Arsenal and Manchester City but he could not quite get it right at Madrid. The highlight of his stay was when he helped Madrid defeat Barcelona in the 2011 Copa del Rey tourney. He soon moved back to England after that season.

Mourinho chased Bertrand Traore and he eventually signed the player from Auxerre in 2014 but the forward failed to impress on arrival. The African player was quickly loaned out after the disappointment.
Mohammed Salah also joined in January but the winter curse probably prevented the former Basel player from reaching his potential at Stamford Bridge. He was loaned to Italy where he seems to be comfortable now.
Columbian forward Juan Cuadrado struggled to find his form at Chelsea after his move from Fiorentina but has been impressive for Turin-based giant Juve on loan.