MOURINHO CONSOLES ESSIEN ON BIRTHDAY 'NO SHOW'
https://pbs.twimg.com/media/FAG765HUcAEdmal.jpg
Ghanaian midfielder Michael Essien has a very good relationship with Jose Mourinho dating back to their time together at Chelsea. Mourinho was the catalyst behind Chelsea paying a big fee to sign Michael Essien from Lyon in 2005.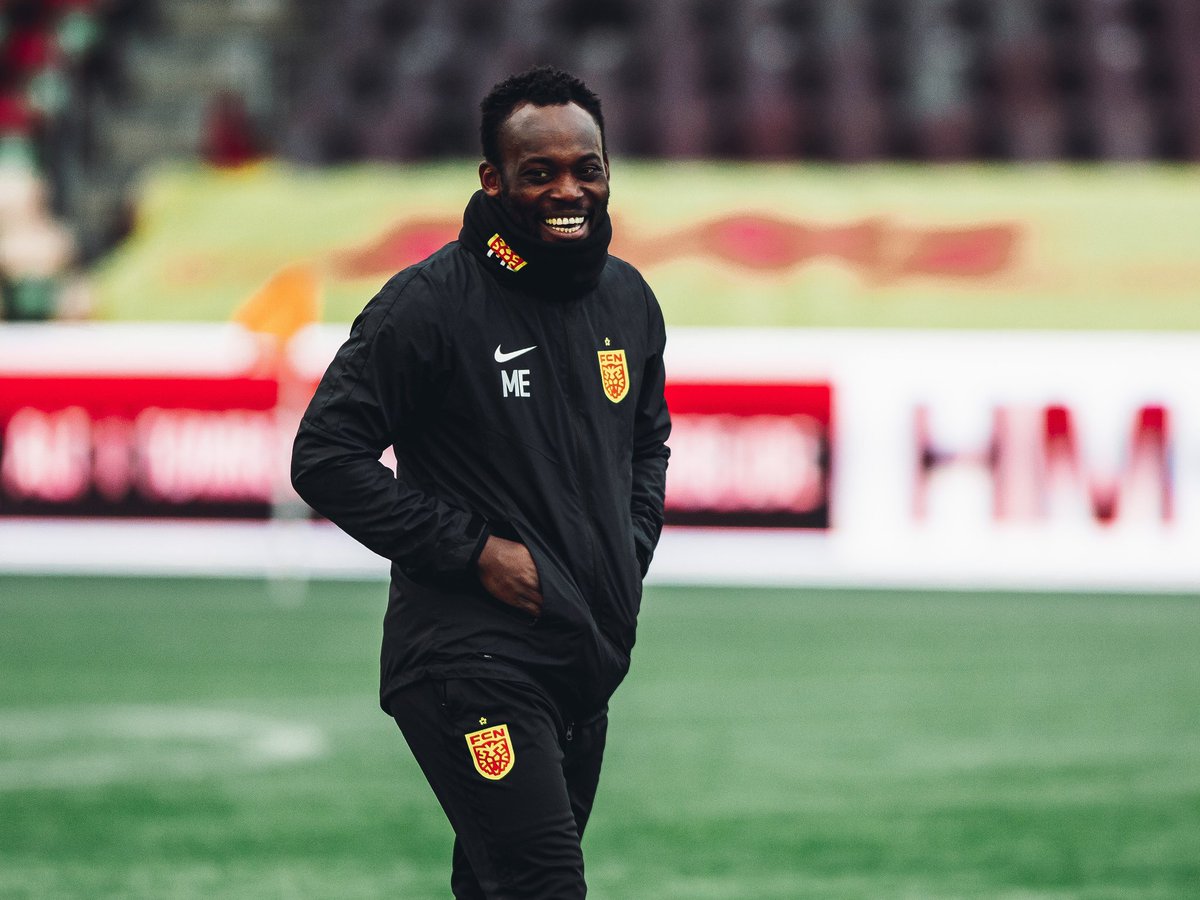 He won the Premier League title in his first season at Stamford Bridge
Essien also played for Mourinho at Real Madrid. The Ghanaian joined Real Madrid on a season-long loan deal from Chelsea. Mourinhonarrated how he had to console Michael Essien after he was disappointed by the no shows from his Real Madrid teammates in 2012 on the occasion of his 30thbirthday.
Mourinho told Rob Beasley via the book: 'Jose Mourinho: Up, Close and Personal' about Essien and the Real Madrid players when he was the manager. Michael Essien invited the Real Madrid players to his birthday party and they all didn't honour his invitation except for two players namely Luka Modric and Ricardo Carvalho. The situation left Mourinho in a state of anger plus he had to do the job of consoling Essien. Mourinho told Essien that the birthday disappointment doesn't mean that the other Real Madrid players don't like him before adding that they simply cared about themselves and had better things to do.
It was evident that the Real Madrid players were not united when Mourinho was the manager and it was unsurprising that the club finished the season without a silverware during the 2012/13 season. Real Madrid were left empty handed after finishing second to arch rivals Barcelona in the league. Atletico Madrid also saw off Real Madrid in the final to win the Copa Del Rey title for the aforementioned season.In the Champions League, they were eliminated at the semi-final stage.
Mourinho told the Michael Essien birthday story to buttress that Madrid was a political club with warring factions.