MOURINHO PROFESSES LOVE FOR GHANA
Newly appointed AS Roma manager Jose Mourinho has professed his love for Ghana and its people after his interaction with former player Michael Essien on social media. Michael Essien initiated the latest interaction between the two Chelsea icons after he posted a photo of himself and Mourinho while they were together.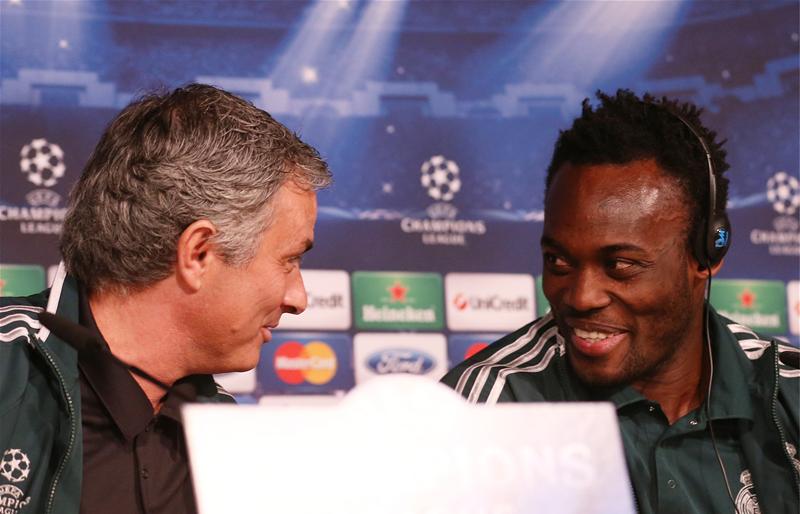 Michael Essien posted a photo of himself and Mourinhoon his official Instagram page while they were laughing in Chelsea shirts and with the caption that says the picture was taken when the ex-Ghanaian national team star took the Portuguese tactician to a charity event in Ghana. Mourinho then replied that he enjoyed his stay in Ghana and that it was an amazing experience for him.
Mourinho has since visited Ghana twice after the first trip with Essien. In one of those visits, the former Real Madrid, Inter Milan and FC Porto boss was in the African nation for the 2008 African Cup of Nations (AFCON) tournament.
Essien and Mourinho had a very good relationship when they were together at Chelsea and the Ghanaian player used to call the Portuguese gaffer his daddy back then.
Mourinho gave Essien the opportunity to play in the Premier League when he prompted Chelsea to sign the midfielder from French Ligue 1 giants Lyon in a club-record deal in 2005. The Blues paid around £26m for his signing and he went on to win the Premier League title in his debut season in the English top flight.
Essien was still a Chelsea player when Mourinho left the club in 2007 and the two parties had to wait till five years to reunite again in a working environment. Essien was sent on loan to Real Madrid from Chelsea for the entire duration of the 2012/13 campaign as Mourinho was the manager of the Spanish club at that time.