Persib Bandung axe Carlton Cole while retaining Michael Essien
Former West Ham United and Chelsea striker Carlton Cole has been released from his Persib Bandung contract after he failed to deliver in the first half of the Indonesian Liga 1 season.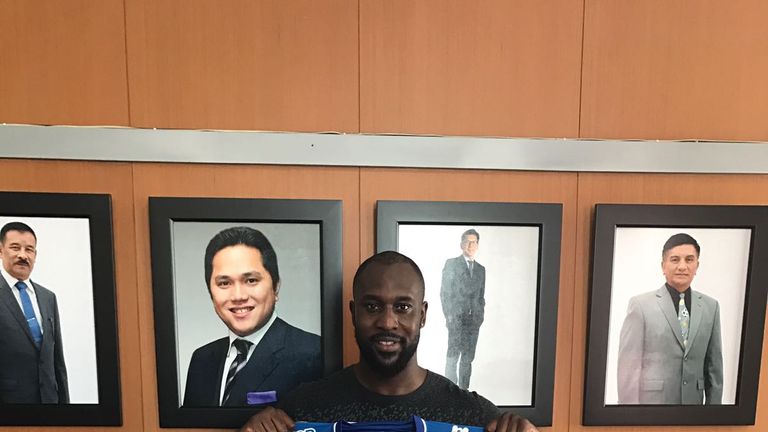 The 33-year-old joined Persib Bandung alongside his former Blues teammate Michael Essien in March, but he failed to score a single goal during his time in the Far East.
The Bandung-based outfit axed the former England international on Tuesday, and shortly after manager UmuhMuchtar confirmed that the striker had not delivered as per the club's wishes, he said, via AFP: "It's the management's decision to dismiss him, we will have a new player in the second round of the season. He plays very badly compared to the other (foreign players) who have joined Persib. He had the worst performance."
Cole had his controversies during his time with Persib after he and Essien faced an arrest initially due to their illegal participation in a league game without having the right permit.

In an interview on Sky Sports News, Cole admitted that he was made the scapegoat for the manager's wrongdoings, and he was not given enough opportunities to get into the flow, he said: "So I have come on three times and I have only started two games. I am ready to go on to the extra part now but this guy wants to change things, because they have not been doing well without me in the team."
The new Liga 1 was introduced earlier this year after FIFA suspended Indonesia from football activities between 2015 and 2017 due to a rift between their sports ministry and football association. With the development of the new league, the likes of Peter Odemwingie - formerly of West Bromwich Albion and Stoke City, has made a huge impression with 13 goals in just 16 games for Madura United.