UEFA A and UEFA Elite Youth ACoaching Licenses Awarded to Michael Essien
Former Ghana and Chelsea football star, Michael Essien, has taken a significant step toward his coaching aspirations by completing his UEFA coaching courses. After hanging up his boots in 2020 following a brief stint with Azerbaijani team Sabail FK, the 40-year-old has been working towards obtaining his coaching badges. Now, he can proudly add the UEFA A and UEFA Elite Youth A licenses to his impressive list of accomplishments.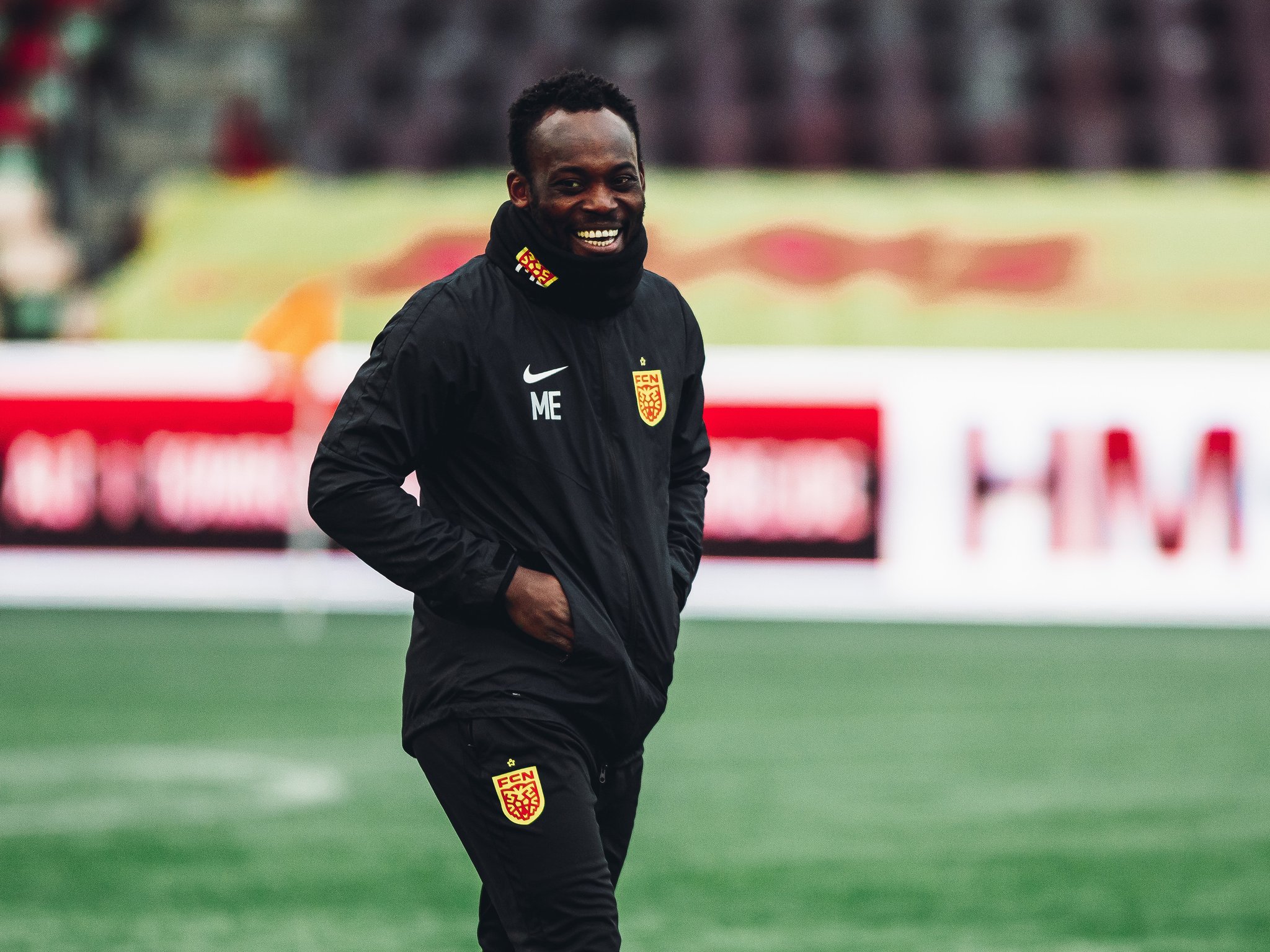 Essien's journey to coaching has been a focused and determined one, with the former midfielder showing that he is just as passionate about the beautiful game off the field as he was on it. As an assistant manager at FC Nordsjaelland, he has already begun to impart his knowledge and experience to the younger generation of players, and his latest qualification will only enhance his ability to do so.
The Welsh Football Association, which awarded Essien his coaching licenses, recognized his dedication and hard work, and the football community has been quick to congratulate him on his achievement. For Essien, this is just the beginning of his coaching journey, and one can only imagine the impact he will have on the sport in the years to come.
Michael Essien, the former Ghanaian international footballer who now serves as an assistant manager at Danish club FC Nordsjaelland, has announced his latest achievement. After retiring from football in 2020, Essien took small but steady steps toward a coaching career. His illustrious playing career includes multiple titles wins with top English club Chelsea FC, where he won two Premier League titles and the UEFA Champions League. Before that, he had already secured two Ligue 1 titles with the French club Olympique Lyonnais.
In a tweet on Tuesday, Essien expressed his excitement and shared the news that he had recently acquired the UEFA A and UEFA Elite Youth A licenses, essential qualifications for coaching at the professional level. He added that he is committed to growing and learning as a coach, one step at a time.
Essien's career as a footballer was marked by numerous accomplishments and trophies, stretching back to his early years at Lyon. Now, as he embarks on a new chapter as a coach, he is eager to continue building his expertise and making a positive impact in the world of football.